Week two of the end of year project! This week was a mad rush to get final touches ready for our industry pitches! As everyone is juggling work two different groups, it was super busy all week.
Flock Defender: 
Aka the game I wrote about most last week, this week I was finishing up a handful of concepts and handing them to our wonderful project lead, Cassandra Zanin, to create the pitch video.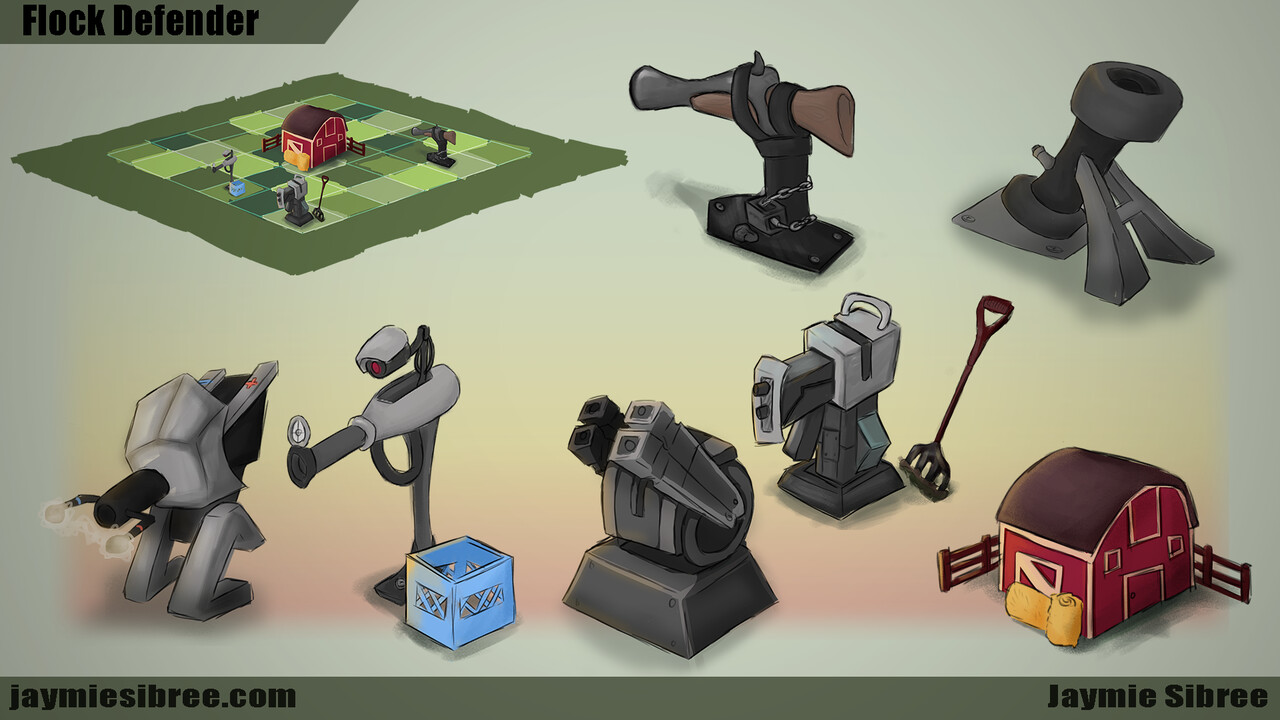 These were what I worked on for flock.
I tried to theme the UI to things that wouldn't be out of place on a farm. eg: A tool belt, a bulletin board and a calendar. 
Mellowmares:
The second group I'm a part of is Mellowmares! A deliciously dark puzzle platformer about the life (and death) of marshmallows. 
Now for this game, I made the main character concept and character blockouts. I also typed up the pitch and made the level concept.
For the character I wanted them to be expressive but fundamentally cute. Due to the many brutal ways this little guy can die, I wanted to create something that people would empathize with and once I had a handful of people stop by my computer to comment on how sad seeing this guy cry made them, I knew I was on the right track.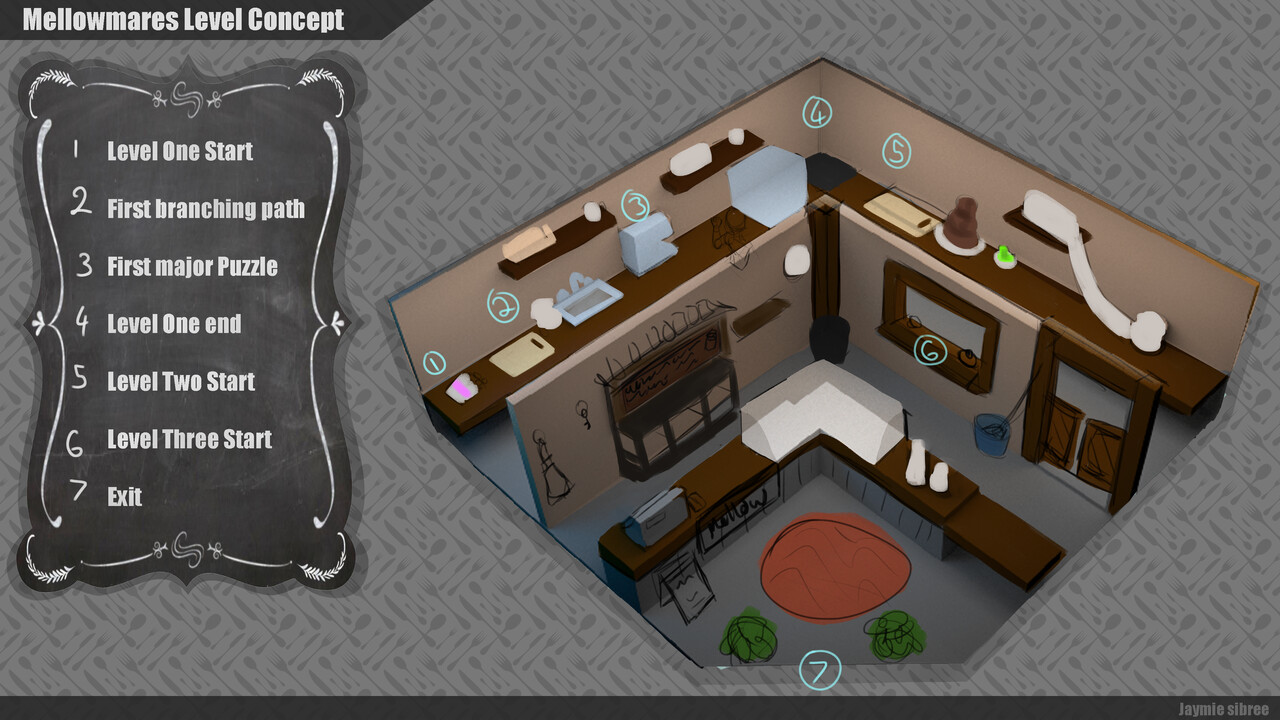 In the end, Flock defender got cut from the line up and Mellowmares got greenlit for production. So for the next 15 weeks ill be posting updates on the creation process.